About LESK
LESK

LESK is Korea chapter of LES (Licensing Executive Society) International, which currently has membership in 32 countries around the world. LES International has approximately 12,000 members worldwide, and its members include executives and employees of technology-related companies, experts such as lawyers and patent attorneys, and technology transfer officers at universities.
Association History

LES Korea has a history of more than 35 years, which started with 13 members in 1976. LES Korea is a group of the best technology transfer and commercialization experts in Korea. It is a leading group that contributes to technology transfer and commercialization of domestic companies and research institutes.

LESK held international seminars in 1995, 1997, 1998, 2000 and the LES International Annual Conference in 2006, 2021. LES Korea also held Asia Pacific Annual Conference in 2014.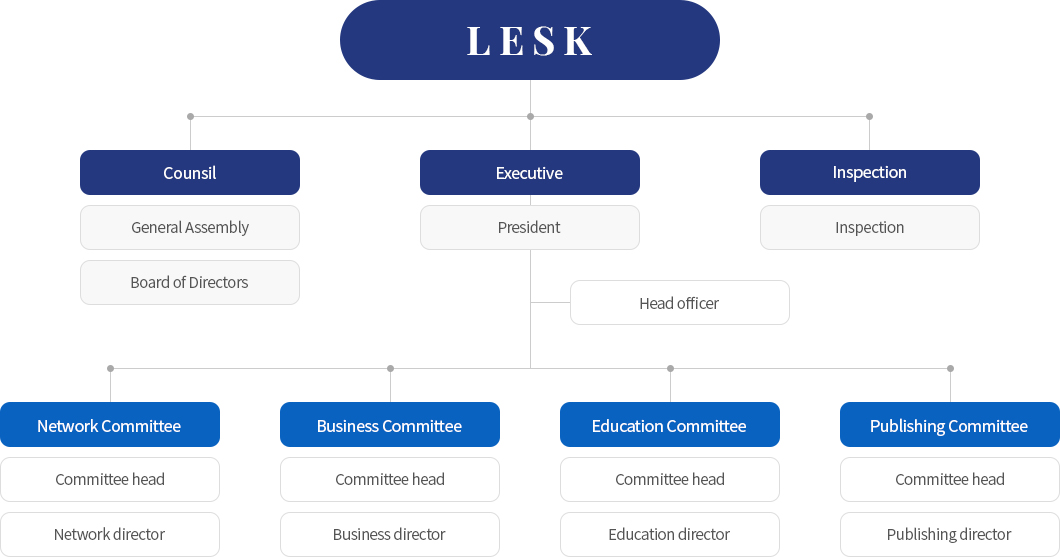 Organization
President
Kwang Jun Kim
Committee
Total : 19
Inspection
Jun-il Kim
Supervisor
Donghyun Sim
Vice President
Eun-gyeong Lee
Yeong-taek Sim
Hyo-seon Choe